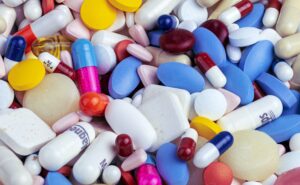 At LWP we are always looking for ways to respond to your queries faster and reduce the burden on our practice staff. From 13 February 2023 we will no longer be accepting requests for prescriptions via Pharmacy apps such as Pharmacy2U, Well, and Echo.  
This does not affect your pharmacy nomination and prescriptions will continue to be sent to your nominated online pharmacy for delivery to your home address.  
The NHS App is an easier and quicker alternative method to request your prescriptions. The request comes directly to your GP for approval and we aim to approve online requests for prescriptions within 3 days.  
When you request a prescription via a pharmacy app it generates an email to the practice which takes longer to process. If you use a pharmacy app as a reminder to order your prescription, you can still use this reminder to order via the NHS App.  
The NHS App can be used for appointment booking and access to eConsult. For more information about how to set up an NHS account and download the NHS App, or view your account in your web browser.