We are pleased to be part of the National Institute for Health Research Clinical Research Network (NIHR CRN) for Wessex.  This means we are part of a network of GP partnerships who host medical research on a regular basis. Findings from research studies help all GPs, nurses and other health professionals provide the most appropriate and up-to-date care. Patients registered with us have an opportunity to help shape the future of health care by taking part in research projects.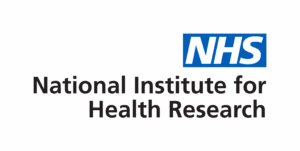 As a member of the Clinical Research Network, we will from time to time invite patients to take part in research studies.  You will always receive clear information about what taking part in any research study would involve. You will have the opportunity to ask questions and obtain further details about the study with no obligation to take part.
There are various ways a patient can become involved in studies at Living Well and requirements vary from study to study and if you choose to take part, this could include:
Filling in a questionnaire

Talking to a researcher about your views/symptoms

Letting the researcher look at your medical notes

Trying a new treatment, therapy or device

Experiencing new combinations or timings of treatments

Providing samples for testing (blood, urine, breath etc.)
You may be sent information through the post, or read information about a current study in the patient waiting room or on the surgery website and wish to take part or your GP/nurse may discuss the study in a consultation where appropriate.
Participation in any research project is entirely voluntary and you can withdraw at any time throughout any study. Declining or withdrawing from any study will not affect your medical care in any way.
More information about some of our active research projects can be found below.
RCGP Research & Surveillance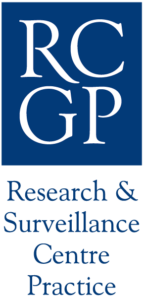 This practice is one of over 1900 practices in England and Wales contributing pseudonymised data for national research and surveillance. These data enable continuous monitoring of infections and diseases in the community and is used in ethically approved research. The Oxford RCGP RSC is the main source of information for Public Health England (PHE) and helps with prediction and management of flu outbreaks and pandemics.
Providing pseudonymised data does not affect patients, their care or privacy, however if you no longer wish to allow your information to be used, please submit an Admin eConsult.
The pseudonymised data, extracted by information service providers, Wellbeing Software and Egton Medical Information Systems (EMIS), are processed within the private and secure network of the Clinical Informatics and Health Outcomes Research Group at University of Oxford under a formal data sharing agreement. The pseudonymised data may be linked with other NHS data for analysis, including hospital episode statistics.
For further information please visit http://www.rcgp.org.uk/rsc or contact:
Prof Simon de Lusignan (Data Controller)                                                                  Oxford RCGP RSC Practice Liaison Team
MedicalDirectorRSC@rcgp.org.uk                                                                                Practiceenquiries@phc.ox.ac.uk