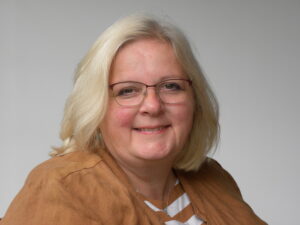 Many of our patients will be saddened to hear that Dr Kate Walton will be hanging up her stethoscope and retiring from General Practice. She has been a much loved and valued key member of our Partnership team for eight years. We are immensely grateful for the many years of dedicated service she has given to us and our community. For the last three years of her time with us Dr Walton has been our Partnership Chair, steering us with diplomatic wisdom and insight through the ever changing world of General Practice.
Dr Walton graduated as a doctor from the Royal Free Hospital in 1986 and has a varied career in the UK and overseas. As well as a stint in Sri Lanka, she spent 6 years working half of every year in South Africa as a missionary teaching about health care and HIV in rural areas. This has led her to be extremely experienced in meeting many varied challenges. At LWP, in every circumstance, whatever difficulties were thrown at us, Dr Walton always emphasised that we must be kind and compassionate. This is a legacy that will be left in the ethos of our partnership with each other and our patients, however difficult or counter-intuitive it feels. We will miss Dr Walton's friendly and caring presence very much.
Dr Walton said, "I am very sad that I am having to stop working as a doctor. Unfortunately having caught Covid in March 2020 I went on to develop Long Covid. I am slowly recovering but in spite of trying several times I've been unable to get back to my normal work patterns and responsibilities. I have resigned as a partner to take the time to rest, recover and consider and pray about what the future may hold.
"This has come unexpectedly, and earlier than I had anticipated but Covid has changed life for all of us one way or another. Life is not able to just continue as it has and adapting to our new normal is essential. I went to Medical school 40 years ago this year and it's probably time for something new!
"It has been an interesting eight years, full of changes and challenges. I have enjoyed being a doctor in Living Well, meeting and getting to know many lovely people, colleagues and patients alike; it's a wrench to say goodbye and I shall miss you and wish you all well."
We wish Dr Walton a healthy and speedy recovery as she focuses on her own health and looks forward to see what life has in store for her over the next few years. We are very much hoping our paths cross again!