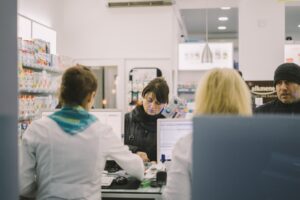 When you think about a pharmacist what comes to mind? Your local chemist handing out medicines? It takes five years of in-depth clinical and scientific training to qualify as a pharmacist and they have an encyclopaedic knowledge of every medicine to match every illness.
Pharmacists work in a wide variety of settings, not just your local chemist or hospital. More and more pharmacists are working within GP surgeries to improve and streamline patient care. 
As a Primary Care Network (a larger scale GP partnership) we have been delighted to access government funding to employ a number of pharmacists. Most are independent prescribers, meaning that through them you can access medication that would normally first require a GP prescription.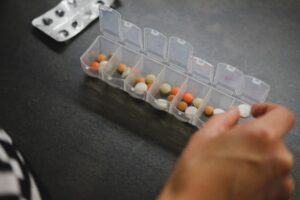 Our pharmacists and pharmacy technicians handle all of our patient enquires about medication. If you require a change to your prescription, one of our pharmacists will do that. If you are taking several regular medicines and some can safely be stopped, a pharmacist will review them with you. If you need close monitoring or regular blood tests our pharmacy team will be making sure you are always safe to continue with your treatment. 
But we are excited that it's not just behind the scenes that makes our pharmacists so vital, but in person using existing community pharmacist services. 
The Community Pharmacy Consultation Service is our way of being able to refer you to your own local pharmacist for a dedicated consultation with them in person. 
Many of our patients submit eConsults about minor issues such as simple rashes, short term tummy upsets or aches and sprains that can be dealt with by a pharmacist using simple over the counter remedies and appropriate health advice. 
You can trust a pharmacist with this as they are highly trained experts at being able to assess a condition and make a decision about an appropriate medicine to take.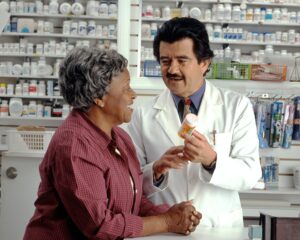 When you submit an eConsult your GP may advise a referral to this service. Our reception team will call you to book you into a confidential face-to-face appointment with a pharmacist at the location of your choice. The pharmacist, with your consent, will have a copy of your eConsult.  They will talk through your symptoms, provide advice and recommend suitable medication if necessary. Most of us have no idea of the broad range of products and services available from our local chemist!
All community pharmacies on our patch are signed up to provide this brilliant service. If, for any reason, your query is better suited to a GP they will automatically book you back in with our team, so you won't need to call us again or send another eConsult. 
Partnering with pharmacists in the community enables GPs to focus their training and skills where they are most needed in diagnosing and treating patients that cannot access help anywhere else. 
So far feedback has been overwhelmingly positive that this service is working very well. It's a great way for patients to make the most of services out there in the community and harness the knowledge and expertise pharmacists can offer.