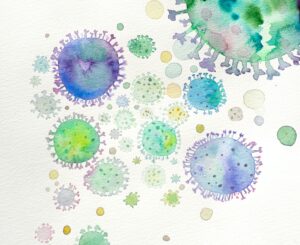 On top of our normal high winter workload, we, like every other practice nationally, are seeing a very high number of calls related to concerns around strep A and Scarlet Fever, following reports that there has been an increase of cases. While most children will only have a mild illness, some may become seriously unwell, so if you are concerned about your child, please seek medical help.
You can get more information on what to look out for and when to seek medical help on the Healthier Together website, or by watching this video.
We are doing our best to ensure patients who need to be seen on the same day can be. We may not have capacity to see everyone same day and understand that delays getting through can be frustrating. We apologise for longer than usual waits to speak to our reception team.
If you are unable to attend an appointment or need to rearrange, please let us know as soon as possible, so that we can offer it to others.
Please be patient with us and use eConsult to contact us whenever possible to keep our phone lines free for those that do not have internet access. Every eConsult is reviewed by a GP and assigned to a clinician best suited to help support you with your symptoms or condition. eConsults relating to unwell children are treated as high priority; however response times for non-urgent and administrative queries will be longer than usual.
Parents or guardians of children can also download the Healthier Together App for free onto their smartphone or through the website for instant advice on many common conditions.
Your local pharmacy can help with some minor ailments such as the common cold, upset stomach, or aches and pains. However, if you are getting worse or things change you can visit NHS 111 online, find your nearest Urgent Treatment Centre, or in an emergency, dial 999 or visit the emergency department.
As ever, we would like to thank our patients for your ongoing support.