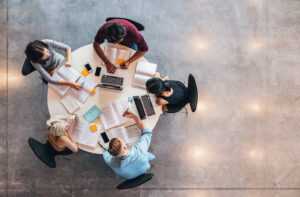 It has often been said that a GP is a 'Jack of all trades but a master of none'. A GP has to have awareness and medical knowledge about anything that might go wrong with the human body in the community.  In that sense we are indeed a 'Jack of all trades'.  I would argue, however, that being a 'master of none' is highly inaccurate and that a GP is in fact a Specialist in General Practice.
Getting speedily and succinctly to the heart of the problem, knowing the best course of action to take, and navigating a patient's journey through the National Health Service is complex. Doing this so that a patient's best interests are prioritised at every contact is challenge that even the most experienced GPs will continue to confront. How do we continue to achieve this in an NHS with limited resources – and make it sustainable?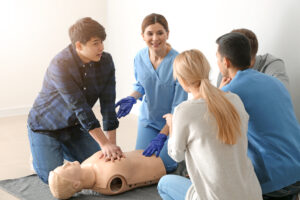 As a large, multi-disciplinary and multi-practice GP Training Partnership, we strongly believe that education is absolutely central. In a vibrant and busy training environment we train our doctors to gain the knowledge, critical thinking, empowerment and skills to enthuse about the role of General Practice.  People who have trained with us will go on be able to be realistic, adaptable, and competent physicians, ready to take on the challenge of an ever-changing NHS environment, and maybe even make it a better place.
As a patient you may come across learners with us in all stages in their medical careers.
Undergraduate medical students will be with us for short term placements from the University of Southampton.  Foundation Year doctors have recently qualified but will be doing two years of further general training before deciding on a specialist route. GP Registrars are undergoing GP training.  They will be doing practical and written GP exams with the Wessex Deanery alongside their time in clinical practice.
We also welcome International GPs on a bespoke programme to integrate overseas doctors into UK culture – and they in turn educate us with the stories, theories and accomplishments of different cultures.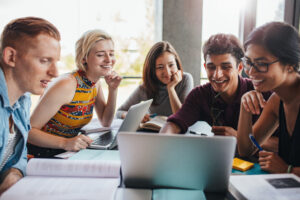 Sadly, the pressures that GPs are under in the current health environme
nt are immense. Mental health problems, burnout and stress related issues are common. Being able to train, recruit, retain, and thrive in a GP job is not only beneficial to us as an organisation, and our community, but we think General Practice in the NHS as a whole!
The learning 'open-door' policy at LWP is the bedrock of understanding that education offers a body of knowledge greater than one person can ever gain in one lifetime. Our team of experienced doctors are all able to constantly improve, clinically advise each other, and go deeper and wider in their learning. Our internal Thrive@LWP programme ensures that all teams have a touch point so that support does not slip through the net.
We know that our learning ethos at LWP has reaped dividends; in less than 18 months our GP team expanded from 15 to 29 high calibre GPs. All of these bring different personalities and skills to the patient experience within the partnership, and our reputation is spreading. As a result, we have begun to expand our successful training programme to include other healthcare professionals such as pharmacists and nurses – we are excited that there are more in the pipeline!
As a partnership we will always prioritise putting time and money into education. The courage to move through challenges and persevere will empower healthcare professionals who will empower and teach others, who, in turn, will empower and teach more. In the words of Nelson Mandela, 'Education is the most powerful weapon which you can use to change the world'.