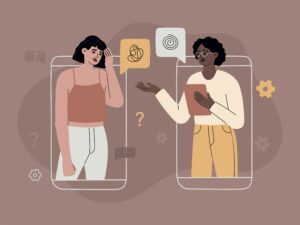 Imagine the scenario, you need a new prescription, so you call up the surgery and ask for a doctor's appointment. Your neighbour calls the surgery because she needs an insurance form completing, so she also asks for an appointment with the GP. Imagine that hundreds of times over each day, with every patient wanting to see a GP. As you know, there simply aren't enough GPs to go round – it's a national problem.
So the government in its wisdom has funded additional roles: pharmacists, pharmacy technicians, care coordinators, social prescribers and more alongside the traditional nurse practitioners, all of which we have at the surgery.
The trouble is most patients don't ring up and say "please can I have an appointment with your pharmacy technician". Most people don't understand what one does! So we could leave it to the receptionists to decide which service to book you in to, as some surgeries do. But that is frought with problems: they aren't clinically trained to take a medical history and interpret your problem.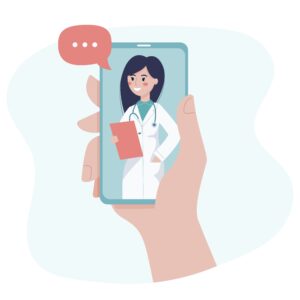 eConsult solves this problem. You tell us your problem, we match it to the right clinician to get you sorted first time. It's this matching service and using the full extent of our staff that allows us to process your eConsult same day or next day. Not only that, but next time you're filling one out check out the detailed questions you're being asked. These are gold standard consultations. If we were to go through all the headache questions in a GP consultation it would take 30 minutes – great for that patient, not so good for all the others wanting an appointment! This way you can complete in full and in the comfort of your own home all your symptoms, ensuring our triage process has the fullest description of your problem.
We've built a bespoke system we call Sift & Sort (imaginative, we know) which means a GP reviews every single eConsult and allocates it to the correct clinician. That clinician, or administrator for non-medical queries, will call you back, text you or see you face to face.
This system allows us to streamline your experience, so if for example all you're after is a blood test to check your thyroid, we can order the test and get you booked in. If it's clear from your eConsult or photos that it's best for a GP to see and examine you first we will book you straight in for a face to face appointment.
And of course we are acutely aware that not everyone has access to eConsult, and some cannot use it for various reasons. So our reception staff are trained to go through your questions and concerns and complete an eConsult on your behalf over the phone to ensure no one gets left behind.
At LWP we are always looking for ways we can improve what we do, so if you have any suggestions please do leave us feedback. And if you've had a good experience, tell us! Our teams work long hours to make this work for you and every message of encouragement however small goes a long way!