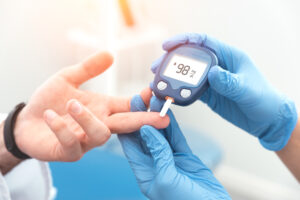 If you live with a chronic or long term health condition you might spend on average between three to six hours a year with a healthcare professional – which leaves a lot of hours managing your health by yourself!
We know from research that people who are proactive with their self care will feel better equipped to deal with it on a daily basis, mentally cope better, and even experience fewer symptoms. The NHS Self Care Toolkit has handy tips and tools including symptom management for people with persistent health conditions. 
Your GP care
Living with a long term condition will have plenty of challenges attached to it, and we are committed to helping you live your life in a way that helps you make the most of your health, your way. We run clinics where you can get tailored advice on the following conditions:
Asthma  |  Diabetes  |  COPD  |  Hypertension  |  Chronic leg ulcers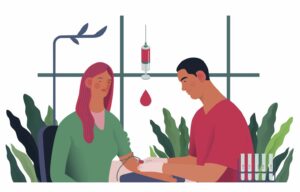 We will invite you for an annual review (a 'health MOT') of your condition and provide long term management advice. The first part of this will be with the nursing team, who might take blood samples, check your blood pressure or take other measurements to keep your health records up to date. A senior nurse or GP will then review your condition with you, taking into account your past medical and recent history, medications, and how you currently are managing your condition. We can then work together to create your ongoing care plan.
Getting to know  your own specific condition can help you work out what you would like from a care plan, what you and your doctor can both do, and manage it in a positive way that puts you in control.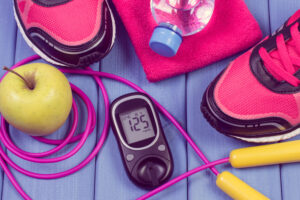 Remember, there's no better way to improve your health long term than through positive lifestyle choices . Regular exercise, maintaining a healthy weight, eating a healthy diet and not smoking will be far more effective than anything a doctor or nurse can ever do for you!
If you're on the look out for more resources to help you help yourself ask at your annual review appointment and your nurse will be able to give you tailored advice. There are lots of resources online that can help to educate, motivate and inspire, and an increasing number of Apps that can help you to monitor your health. 
Diabetes
If you are diagnosed with pre-diabetes we will recommend and refer you to an excellent local diabetic prevention programme that provides you with personalised help and advice to reduce your risk of developing full blown diabetes (Find local groups in Hampshire and IoW here). Diabetes UK provides online and local face to face support for diabetics, and DAFNE provides support to type 1 diabetics.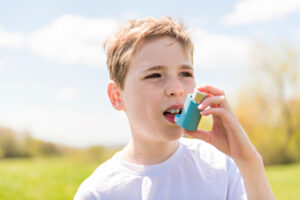 Respiratory
The British Lung Foundation  provides help and advice for people with all lung conditions including COPD and Asthma.  Their Breathe Easy programme has local support groups. And you can brush up on your inhaler technique with Asthma UK's helpful videos showing you how to use your inhaler correctly.
High blood pressure
If you have high blood pressure with or without any other conditions we would recommend you keep an eye on your blood pressure at home. Take your readings when relaxed and well. Home average blood pressure should be at 135/85 or less. And remember that's an average. Blood Pressure UK has downloadable resources and a dedicated phone line to call for advice and guidance. 
Dementia
Dementia UK are offering a wonderful new service for families living with dementia called Closer to Home. This allows families to access practical, emotional and clinical support from a dementia specialist Admiral Nurse, at a dedicated time and place that suits their needs. Anyone caring for a person who is living with dementia can book an appointment in confidence to talk about:
understanding the diagnosis
practical tips and advice for living with the condition
transition into a residential or nursing home
understanding changes in behaviour or deterioration
managing your own emotions