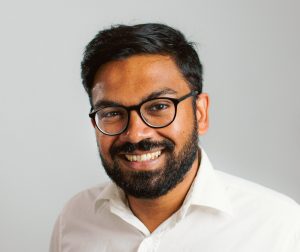 After graduating from Southampton University in 2012 I carried out my junior doctor years in Southampton, Portsmouth, Salisbury and the New Forest before finishing my GP training in 2018. I have been with the Living Well Partnership since then and became a GP partner in 2020. I am currently the lead for urgent care, am involved with our in-house teaching forum, have been involved in teaching medical students, carry out minor surgery & joint injections and enjoy dermatology.
I am proud that at LWP we believe in general practice as a bastion worth fighting for and as a true vocation rather than just a job. As pressures increase, our determination to deliver a model of care that works effectively for patients and staff remains resolute.
Outside of work I live alone with my cat. I have a passion for motor cars, enjoy reading, art and craftmanship, playing piano, eating food and drinking fermented grape products. I tend to shorten my name to Dr Jeeva as this saves many hours of life (that can be better spent drinking coffee) spelling out my full name. My pet hate is windscreen wipers on the wrong speed and I have a fear of submarines.